For all appointments and enquiries please call our East Melbourne Clinic
Specialist Orthopaedic Surgery Clinic – East Melbourne
St. Francis Building
Ground Floor
166 Gipps St, East Melbourne, VIC 3002
The car park opposite Mercy campus in Grey Street offers limited patient and visitor parking from 6am-10pm weekdays and 2pm-10pm on weekends.
Metered parking is available in the surrounding streets.
It is best NOT to park in a 1/2 hour meter.
You can get to the East Melbourne Rooms by catching a tram along either Victoria or Wellington Parades.
The nearest train stations are Jolimont or Parliament. A walking distance of approximately 5 – 10 minutes.

Bellbird Private Hospital – Blackburn South
198 Canterbury Road
Blackburn South VIC 3130
Car Parking is Situated on-site and can be entered off
Canterbury Rd.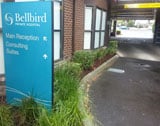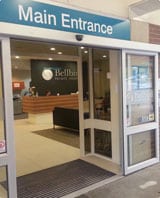 Olympic Park Sports Medicine Clinic at AAMI Stadium

Olympic Boulevard
AAMI Park
Melbourne VIC 3004
Western Health – Footscray and Williamstown Hospitals (public)
Mr Tran is committed to providing the highest standard of care for patients without private insurance.
Your GP can refer you to see Mr Tran by referring to the Western Health Orthopaedic Outpatients.
Your First Consultation
Once you have a referral letter from your doctor, you can telephone either the
9928 6161 to make an appointment at one of our consulting clinics.
What to bring
referral letter from a registered doctor.
relevant x-rays, MRI scans or CT scans
any information relevant to your medical history, such as:

current medication,
allergies
any ongoing medical problems.

SOS Clinic Patient Registration Form

We will post you the registration form before the appointment so that you can complete it at home.

MRI

Many orthopaedic conditions are investigated with an MRI. If your referring doctor has recommended an MRI or you have either CAM impingement, labral tears or groin / hip pain that needs investigation, please let us know and we can organised for you to have an MRI before the first consultation.
When to arrive
If you haven't received or filled out your Patient Registration Form before the appointment, it is best to arrive at least 15 minutes prior to your appointment, so that you have time to fill out the paperwork .
Travelling a long distance?
Subsidy for travel and accommodation
If you are a country or interstate resident, you may be eligible for financial assistance with travel and accommodation.