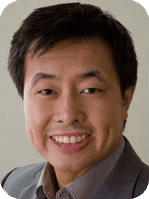 Mr. Phong Tran
MBBS (hons) FRACS (orth) FAOrthoA
Head of Unit – Western Health Orthopaedic Department
Orthopaedic Surgeon | Hip, Knee, Shoulder
Mr Phong Tran completed his undergraduate training at Monash University in 1999 and completed his training in orthopaedic surgery in 2007. In 2009 Mr. Tran undertook specialist fellowship training at orthopaedic centres in Germany specialising in sports injury, shoulder and arthroscopic surgery. During 2010 he continued his fellowship training specialising in hip arthroscopy and muscle-sparing anterior hip replacement.
Mr. Tran is the Head of Orthopaedic Unit at Western Health and is dedicated to providing excellence in care in both public and private hospitals, and
Mr. Tran has been the recipient of a number of awards including:
2001 Neurosurgery Prize (RACS), 2002 Bennett Research Prize (RACS), 2002 Best Paper – Southern Trauma Symposium, and the 2007 Registrar Prize (AORA). In 2010 and 2011 he was awarded the Western Health Innovation Award. In 2011, he was also awarded the SACS Victorian Leadership Award and was highly commended at the Victorian Health Awards.
In 2012, Mr Tran was awarded the Western Health Excellence Award and Silver in the Victorian Public Healthcare Awards.
In 2014, he was awarded the prestigious American British Canadian Travelling Fellowship.
Mr. Tran is the chief editor of the surgeon training website Orthofracs and a patient education website Orthoanswer. In 2015, he received the award for Services to Orthopaedic Education from the Australian Orthopaedic Association.
Mr Tran is a member of the:
Awards